Organic Compost Lawn Top Dressing
We top dress lawns with up to 1/4" layer of premium compost using our specialized spreaders (a double layer of up to 1/2" is also available). This insures a uniform layer of marvelous compost you can't get with rakes and wheelbarrows. Price based on lawn size. We can usually measure by satellite based your address. If you want us to put compost in flower beds we can also do that for an additional charge. For thinning areas we can add Soil inoculants to help in recovery. In compacted soils we can add Humates plus which is a soil conditioner and adds beneficial microorganisms, Mycorrhizal Fungi and Nitrogen fixing bacteria. 
Optional Annual Soil Feeding & Fertilizing Program - Includes 1 Lawn Top Dressing with Compost and 4 Organic Lawn Fertilizations (Winter, Spring, Summer, Fall)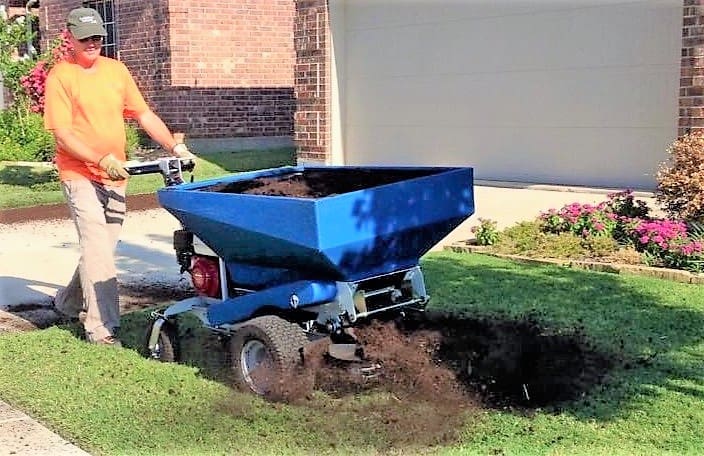 Professional spreading of turf blend (compost/sand mix) over the lawn at a double pass using our specialized top dressing machines, adds soil and helps with minor leveling issues. This will not fill in any deep holes ot trenches and does not include manual. (If you do have a few holes that you mark, we can fill as we spread the mix).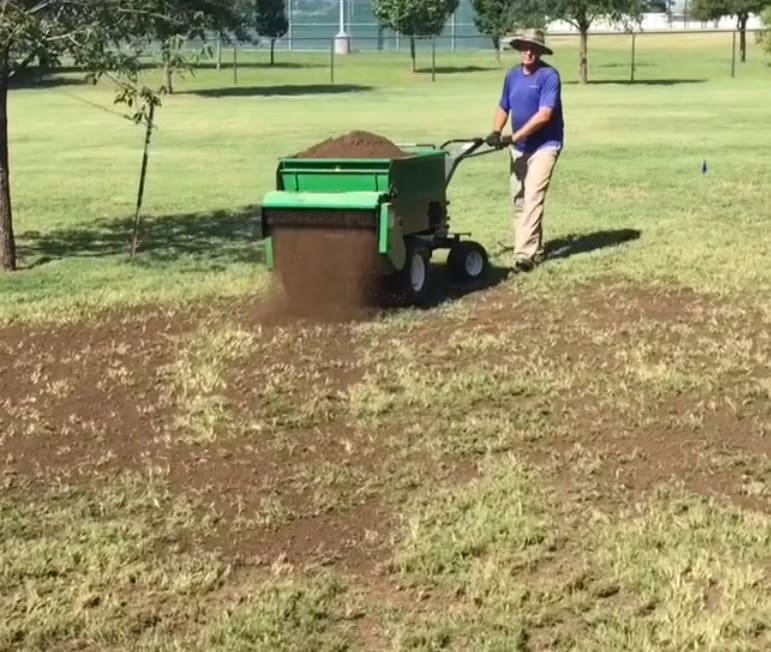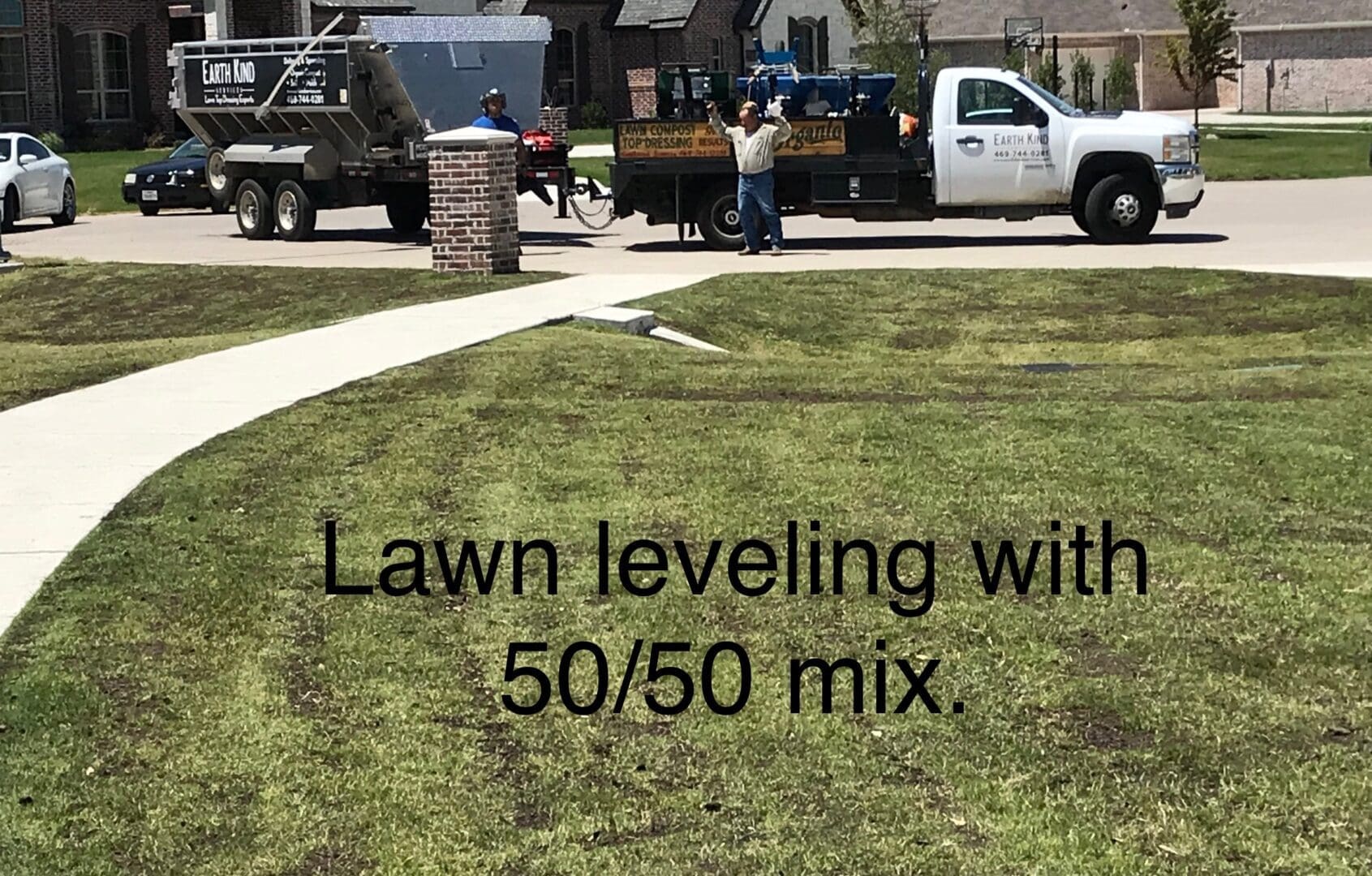 Turf Blend 50/50 Mix & Lawn Leveling
A premium blend of soil & compost is spread over the lawn at a double rate using our specialized top dressing machines, adds soil and helps with minor leveling issues. If your lawn has holes that are ankle twisters, divots, or collapsed sprinkler lines then we recommend our Comprehensive leveling in those areas (more labor so more expensive). This involves filling in and compacted the holes, top dressing with the soil mix, and then using specialized leveling tools to smooth it out. We charge by the cubic yard of soil.  It is best done before seeding or when grass is actively growing.  We can also fill in around foundations, trenches, and eroded areas. To keep soil in place if might erode we recommend seeding or sodding after soil is spread.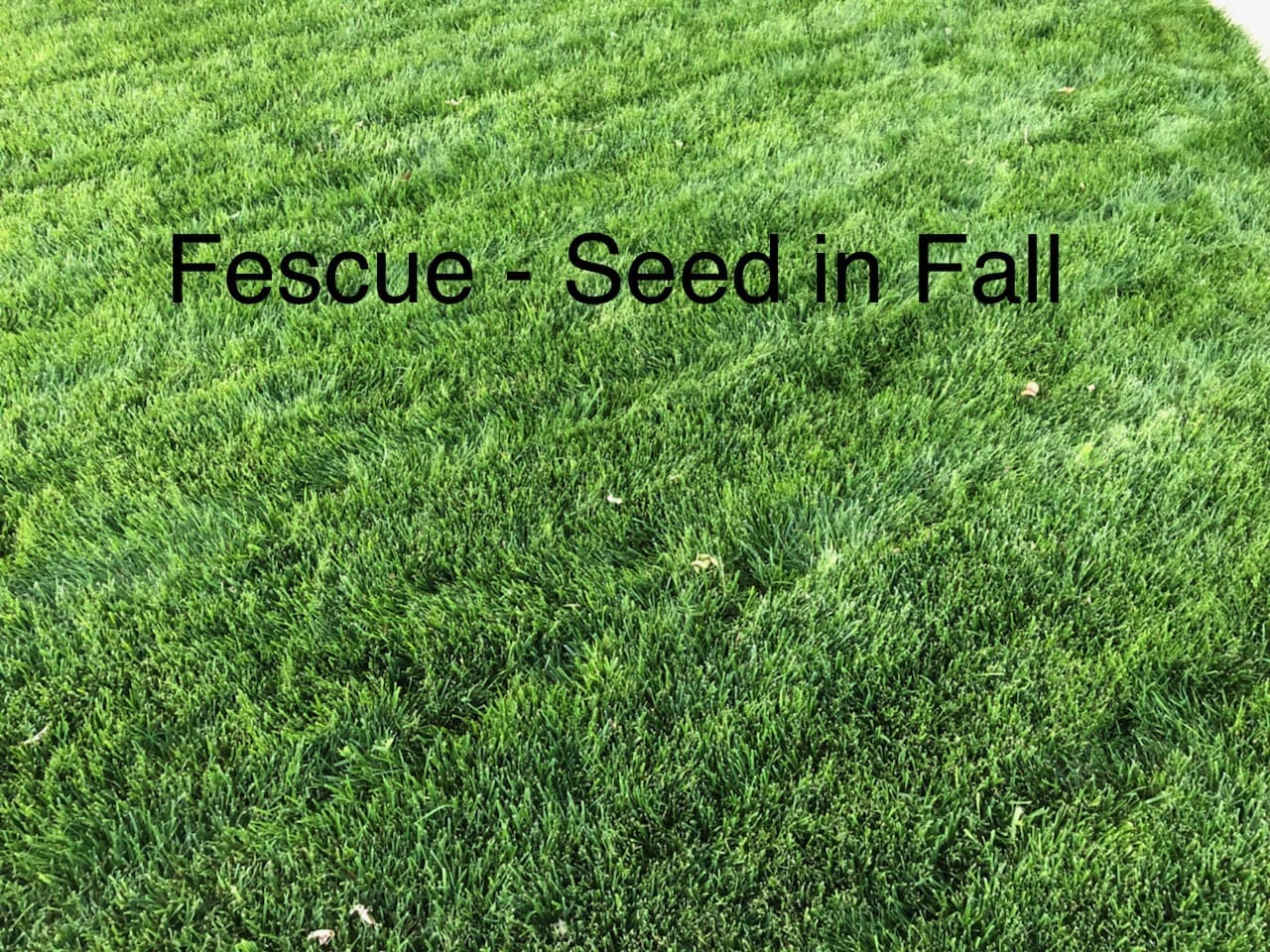 Hydro mulch alternative. We can seed and apply premium compost over seeded areas providing faster germination and improving the soil too. (Princess77 Hybrid Bermuda, Bermuda, Fescue, Rye & Buffalo). Timing:  Bermuda seeding(Full sun) - June to August.  Fescue (Shade) - March,April, September, October
Yes we can come in person and see what issues you may be having with your lawn and landscape. With our over 40 years combined experience with maintaining landscapes we may have a solution to address the big picture problem.  If  we are able to provide a service then we will give you back the consultation fee as a credit to your invoice. Our consultation fee is $60 for the first 30 minutes and then additional $15 for every extra 15 minutes after that. Just click on free estimate to request this.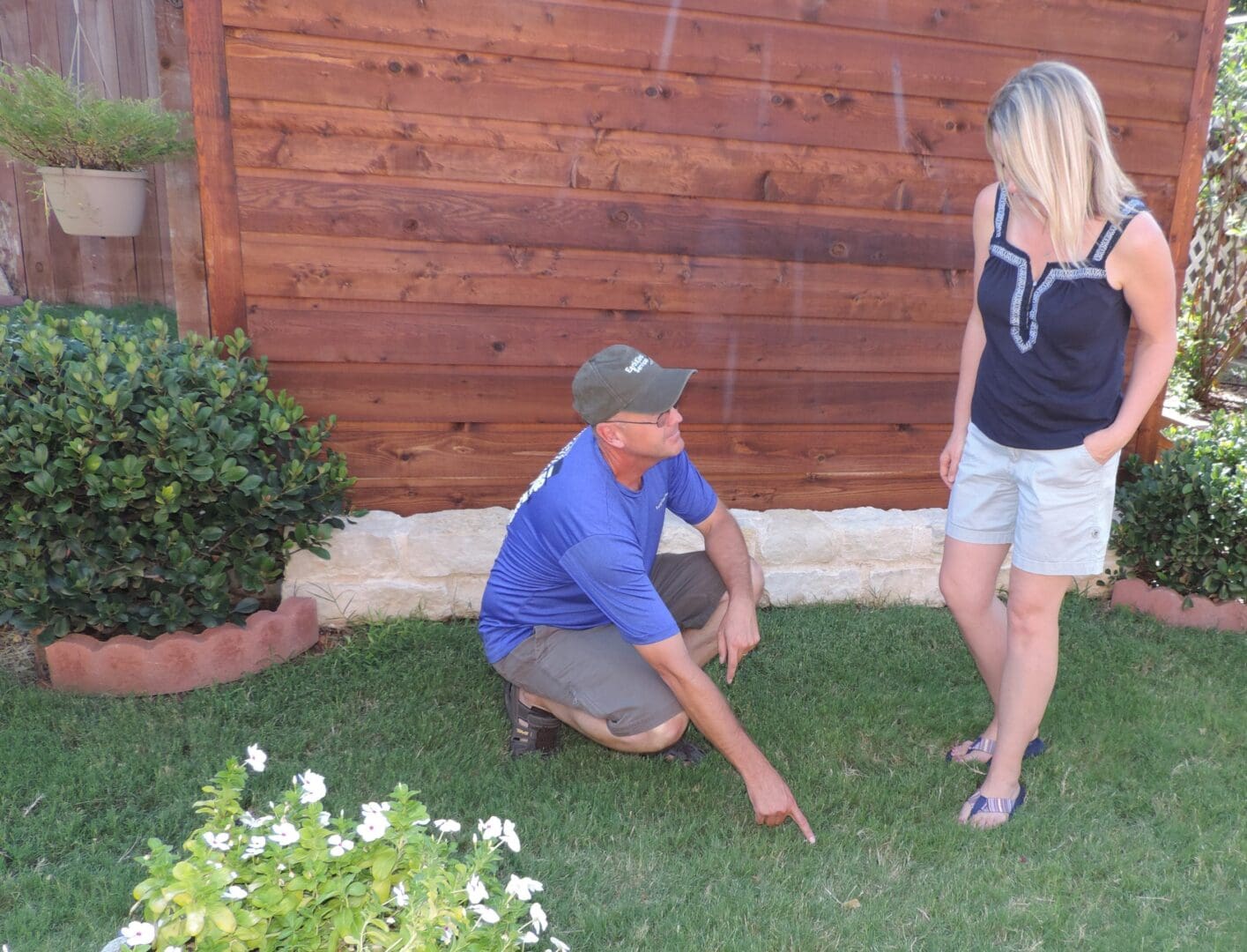 No bags or wet stinky mulch. We deliver and can install depending on location. Our minimum is 3 cubic yards which usually covers 500 square feet. Native hardwood mulch will also naturally build up your soil around your plants as it decomposes. Also available: Cedar mulch.  Our prices range from $139 to $159 per cubic yard installed. Due to our scheduling we only offer this service July, August, November - January